Special Offers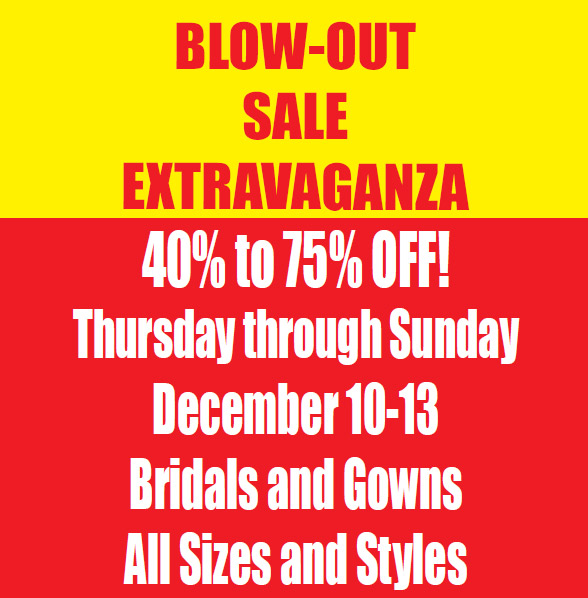 Lestan Bridals ECONOMY BUSTER! - This is a once in a lifetime opportunity!
Lestans has never made a discount coupon available for purchases on our Newest Arrivals!
Celebrate our 40th Anniversary! Receive an additional 10% off the purchase of anything in our store including all of our most current items!
CLICK HERE to printout your coupon to bring to our store.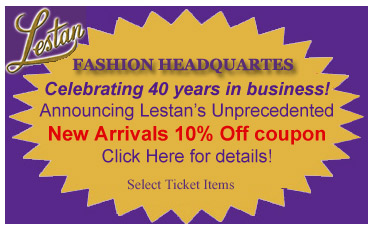 When the coupon opens on your screen click File - Print - Select your local printer.
If you are making your purchase on our website enter "40years" for your coupon code at checkout and we will deduct 10% off your purchase before charging your credit card.
Unfortunately, there are some collections that will not allow any discounting on their collections so it may be possible that some items will be exempt from this offer.
If we cannot give you a discount on that item you can select anything in our store that is equal to 10% of the value of your purchase as a Free Gift from us!
Please contact us for details or Click Here to submit an inquiry using our Registration Form.
We at Lestan want to thank you, our customers, for making these past 40 years possible. We look forward to giving you 40 more years of outstanding customer service!
More Great news!!
5th Annual Super Stock Blowout Sale EXTENDED!!
LESTANS Fashion Headquarters. Still has choice items from previous seasons available!

In order to clear room for our new spring merchandise, we are offering select items from 30%, 40%, 50%, 60%, and even 70% OFF!

Our tremendous sales volume and huge purchasing power give you the lowest prices available anywhere.

Click Here to see our print add
---